Oeps !!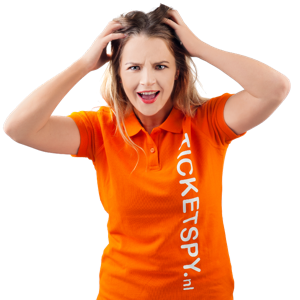 Grote kans dat deze deal niet meer beschikbaar is.
Geheime Ticket Deals ontvangen?
De reis van je leven door Zuid-Amerika Open Jaw Lima en Bogota v/a €451
Goedkope Vliegtickets Lima gevonden door TicketSpy Maaike (Amsterdam)
Dit is echt een reis naar Zuid-Amerika waar je op hebt gewacht, want je moet doorreizen naar Colombia. Je reis begint in het mooie Peru met het bekende Machu-Pichu, één van de zeven wereldwonderen. Dus streep dit snel van je bucket list af! 
Verder kun je zo via het noorden doorreizen naar Colombia voor de lekkerste koffie. Deze 2 gastvrije landen laten je direct verliefd worden op Zuid-Amerika. Kies of je langer in Peru of in Colombia verblijft, jij durft! 
British Airways Ticket Amsterdam – Lima – Bogota – Londen v/a €451
Liever met KLM naar Peru vliegen?
Check de hotels in Peru
Wanneer boeken: wacht niet te lang want OP=OP! 
Wanneer reizen: reizen vóór 30 juni 2017, niet alle data mogelijk
Vertrek vanaf: Amsterdam
Minimaal verblijf: 5 dagen     Maximaal verblijf: 12 maanden
Handbagage: 1 stuk van maximaal 10kg
Ruimbagage: 1 stuk van maximaal 23kg
Opmerking 1: alle prijzen zijn op vanaf basis, op het moment van plaatsen is de prijs beschikbaar
Opmerking 2: er kunnen reserveringskosten aanwezig zijn
Betalen: met iDEAL (gratis), Mastercard, Visa en American Express