Oeps !!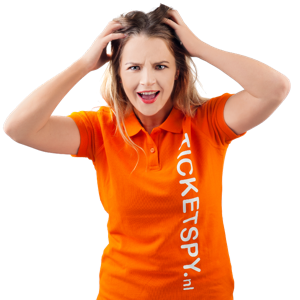 Grote kans dat deze deal niet meer beschikbaar is.
Geheime Ticket Deals ontvangen?
Het is SALE bij Emirates! Heel veel bestemmingen v/a €419
Goedkope Emirates Tickets! Gevonden door TicketSpy Brigitte (Amsterdam)
Jij kunt nu wel heel goedkoop naar veel diverse bestemmingen vliegen! 
Denk aan Dubai, Bali, Singapore, Jakarta en meer! Met Emirates vlieg jij ook wel heel relaxt, want je hebt je eigen entertainmentsysteem tijdens je vlucht. Dit houdt in dat je onbeperkt films kunt kijken, spelletjes kunt doen of naar de radio luisteren. Daarnaast krijg je gratis drankjes en kun je ook nog eens je laptop of telefoon opladen! Hoé relaxt wil je het hebben..
Kijk daarom snel naar welke bestemmingen jij nog meer kunt met deze super maatschappij!
Let op: op de volgende pagina staag genoemd dat de actie tot 22 januari loopt. Emirates heeft deze in de tussentijd verlengd tot en met 29 januari 2017 om nog te kunnen boeken.
Emirates Tickets Amsterdam – Dubai v/a €429
Emirates Tickets Amsterdam – Jakarta v/a €499
Emirates Tickets Amsterdam – Shanghai v/a €419
Emirates Tickets Amsterdam – Bangkok v/a €499
Bekijk ook de andere bestemmingen!
Wanneer boeken: tot en met 29 januari 2017
Wanneer reizen: vertrekken op 1 april 2017 – 12 april 2017 of 25 april 2017 – 28 juni 2017
Minimaal verblijf: niet bij ons bekend
Maximaal verblijf: niet bij ons bekend
Vliegen vanaf: Amsterdam
Vliegen naar: diverse bestemmingen
Vliegen met: Emirates
Handbagage: 1 stuk van maximaal 7 kg
Ruimbagage: 1 stuk van maximaal 30 kg
Opmerking: prijzen zijn op vanaf en retour basis en per persoon
Reserveringskosten: €27 – €29
Betalen: iDeal (gratis), Mastercard, Visa, of PayPal (bekijk per aanbieder de exacte voorwaarden)