Oeps !!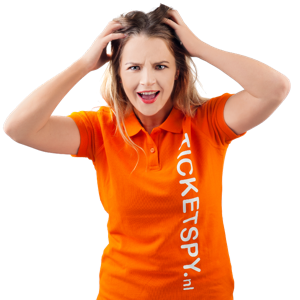 Grote kans dat deze deal niet meer beschikbaar is.
Geheime Ticket Deals ontvangen?
New York: the city of dreams! 6 dagen sightseeing v/a €527
Goedkope vakantie naar New York gevonden door TicketSpy Nadine (Amsterdam)
New York: de stad van ieders dromen! De stad die bovenaan je bucketlist staat en die nu wel héél dichtbij komt.
Eigelijk is een vakantie naar New York nooit lang genoeg, want er is hier zoveel te doen en te zien! Sportief fietsen door Central Park, huppelen op Broadway, het schitterende uitzicht op de Empire State Building of hét icoon van New York, het vrijheidsbeeld bewonderen. Dat is slechts een greep van de vele dingen die je echt graag wilt doen als je in New York bent!
Ga lekker voordelig naar deze wereldstad met deze fijne deal. V/a €527 kan je 6 dagen New York gaan ontdekken. 11 januari kan jouw reis gaan beginnen. De vluchten zijn met Air Berlin en het hotel is HI Hasbrouck Heights Meadowlands, beoordeeld met een 8.6! Het hotel bevind zich iets buiten New York, maar de stad is heel goed te bereiken met het OV. De kamers zijn lekker ruim en het hotel beschikt zelfs over een zwembad! Wij zouden het wel weten…
Vliegtickets New York + 5 nachten HI Hasbrouck Heights Meadowlands 3*** + WiFi  v/a €527
Benieuwd naar andere New York citytrips?
Wanneer boeken: zo snel mogelijk, OP=OP
Wanneer vertrekken: vertrekken op 25 januari, andere data zijn mogelijk tegen een meerprijs
Vliegen vanaf: Düsseldorf
Handbagage: 1 stuk van maximaal 56 x 35 x 23 centimeter.
Ruimbagage: 1 stuk van maximaal 23 kg
Aantal personen: deal is op basis van twee personen
Opmerking: prijzen zijn op vanaf en retour basis en per persoon
Reserveringskosten: €2,50
Betalen: iDeal (gratis), Mastercard, Visa, American Express of PayPal