Oeps !!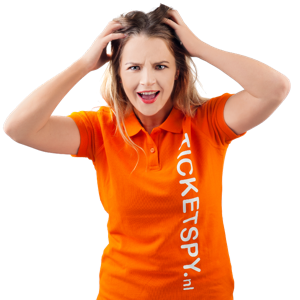 Grote kans dat deze deal niet meer beschikbaar is.
Geheime Ticket Deals ontvangen?
Nu wel heel goedkoop! Canada Tickets v/a €324
Goedkope tickets naar Canada! Gevonden door TicketSpy Brigitte (Amsterdam)
Met deze goedkope tickets vlieg jij wel heel voordelig naar Canada!
Je hebt zelfs nog de keus of je gaat voor Toronto of Calgary. Eenmaal in Toronto is het zeker aan te raden om een kijkje te nemen bij de CN Tower en de Hockey Hall of Fame voor de liefhebbers. Of ben jij helemaal gek van wintersporten? Dan is Calgary jouw place to be! 
Twijfel niet langer, want dat doen deze superprijzen ook niet!
Wanneer boeken: nu want OP=OP
Wanneer reizen: 7 januari 2017 – 31 maart 2017 of 5 januari 2018 – 31 maart 2018
Minimaal verblijf: 7 dagen
Maximaal verblijf: 3 maanden
Vliegen vanaf: Amsterdam
Vliegen naar: Toronto/Calgary
Vliegen met: Air Canada/Jet Airways
Handbagage: per airline verschillend
Ruimbagage: per airline verschillend
Opmerking: prijzen zijn op vanaf en retour basis en per persoon
Reserveringskosten: er kunnen bijkomende kosten apart worden berekend
Betalen: iDeal (gratis), Mastercard, Visa, of PayPal (bekijk per aanbieder de exacte voorwaarden)