Oeps !!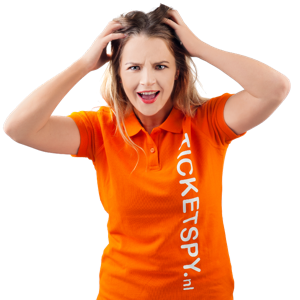 Grote kans dat deze deal niet meer beschikbaar is.
Geheime Ticket Deals ontvangen?
Te gekke prijsverlaging! Vliegticket Paramaribo v/a €459
Goedkoop KLM ticket Parmaribo gevonden door TicketSpy David (Amsterdam)
Ga het maar eens proberen, voor een redelijke prijs in de zomer naar Suriname vliegen. Dat was jarenlang onbegonnen werk want de KLM draaide steevast de tarievenknop omhoog.
Nu is dat tijdelijk niet aan de orde want zowel de KLM als Surinam Airways bieden hele mooie prijzen waarmee je honderden euro's per persoon voordeliger uit bent.
Jij mag kiezen of je voor de extra Flying Blue Mijlen gaat of voor de absoluut laagste prijs! Het staat overigens buiten kijf dat beide airlines flink aan het stunten zijn en het zaak is om nu toe te slaan!
Wanneer boeken: nu want OP=OP! 
Wanneer reizen: vertrekken voor 6 december 2016
Vertrek vanaf : Amsterdam (AMS)
Minimaal verblijf: 1 week        
Maximaal verblijf: 1 maand
Handbagage: 1 stuk met een maximaal gewicht van 12kg
Ruimbagage: 1 stuk met een maximaal gewicht van 23kg
Opmerking 2 : prijzen zijn vanaf
Flying Blue: 25% FB mijlen
Reserveringskosten: €10 per boeking
Betalen: iDEAL (gratis), MasterCard, Visa, American Express en PayPal