Oeps !!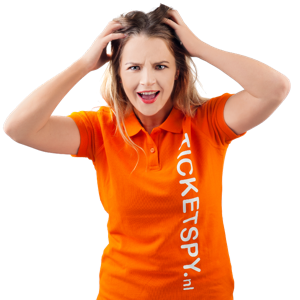 Grote kans dat deze deal niet meer beschikbaar is.
Geheime Ticket Deals ontvangen?
Twee nachten 4**** Hotel nabij Den Haag + Diner v/a €75
Goedkope overnachtingen in Zoetermeer gevonden door TicketSpy Sammy (Amsterdam)
Wil jij er even tussenuit in eigen land? Met vrienden of vriendinnen? Je familie of juist je partner? Dan is dit een hele goede deal voor jou! 
Je kan nu drie dagen verblijven in het oh zo leuke Zoetermeer, bekend om Snow World, Dutch Water Dreams & de Primark. Tien minuutjes rijden en je zit al in een van de grootste steden van Nederland: Den Haag! 
Je verblijft in 4**** Golden Tulip Zoetermeer-Den Haag, krijgt er twee dagen ontbijt bij en één dag een drie-gangen diner! Het hotel is beoordeeld met een 8,8 op Zoover, dus daar hoef jij je niet zorgen over te maken! Ga voor een heerlijk weekendje weg in een heerlijk hotel!
2 nachten Golden Tulip Zoetermeer-Den Haag 4**** + Wifi + Ontbijt + 1 keer 3-gangen diner v/a €75
Wanneer boeken: OP=OP
Wanneer: meerdere data in januari, februari en maart 2017
Aantal personen: deal is op basis van twee personen
Opmerking: prijzen zijn op, vanaf en retour basis en per persoon
Opmerking: deze deal is op basis van eigen vervoer
Reserveringskosten: €19,95
Betalen: iDeal (gratis)