Oeps !!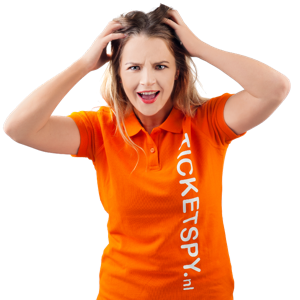 Grote kans dat deze deal niet meer beschikbaar is.
Geheime Ticket Deals ontvangen?
WAUW! Op naar Panama! Retour tickets v/a €332
Goedkope vliegtickets naar Panama! Gevonden door TicketSpy Brigitte (Amsterdam)
Panama is nog niet zo heel lang populair als vakantieland, dit is vooral gekomen door de mensen die Costa Rica té toeristisch vonden en aangezien Panama het buurland is, was dit een mooi alternatief. Maar dankzij de mooie bounty stranden komen er steeds meer mensen op af. Nu heeft Lufthansa een hele leuke deal die jou naar Panama Stad brengt!
Vanuit hier kun jij je reis beginnen zoals je zelf wil; alleen de stad ontdekken, op doorreis door midden Amerika of direct door richting het Noorden? De mogelijkheden zijn eindeloos!
Dit keer is er een echte prijstoppers naar Panama. Zoveel moois om te zien, van ongerepte natuur tot skydiven of zelfs jungle tochten maken. Maak de reis van je leven voor weinig! 
Wanneer boeken: OP=OP!
Wanneer reizen: tussen 21 december 2016 en 30 juni 2017
Minimum verblijf: 3 dagen of één zaterdag op zondagnacht
Maximum verblijf:  3 maanden
Vliegen vanaf: Amsterdam (AMS)
Vliegen naar: Panama (PTY)
Vliegen met: Lufthansa
Handbagage: 1 stuk van maximaal 8 kg
Ruimbagage: 1 stuk van maximaal 23 kg
Opmerking: alle prijzen zijn op vanaf basis en per persoon
Reserveringskosten: er kunnen bijkomende kosten apart worden berekend
Betaling: iDeal (gratis), Mastercard, Visa, of PayPal (bekijk per aanbieder de exacte voorwaarden)