Oeps !!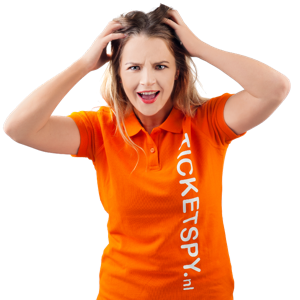 Grote kans dat deze deal niet meer beschikbaar is.
Geheime Ticket Deals ontvangen?
MEGA SALE! Duizenden Transavia Tickets Europa en Dubai v/a €24
Ticketdeal gevonden door TicketSpy David (Amsterdam) 
Het is weer MEGA SALE bij Transavia. Dat is reden om nu tickets in te slaan naar de mooiste plekken in Europa. Wordt het Barcelona, Kopenhagen, Berlijn, Nice of misschien wel Praag? Nu kun je er voor de allerlaagste prijzen heen met de bekende wit groene vliegtuigen van Transavia. Je mag altijd 10kg handbagage vrij meenemen.
Voor een in te checken koffer of tas geldt een toeslag. Boek deze er op voorhand bij want dat scheelt enorm vergeleken met afrekenen bij de check-in. 
Alle genoemde tarieven zijn op basis van een enkele reis. Dat is de wijze waarop Transavia tegenwoordig hun prijzen in de markt wil zetten. 
Tip: naar veel bestemmingen vliegen ook maatschappijen als Ryanair en easyJet. Combineer ze en je kan nóg meer geld besparen!
Transavia Ticket Kopenhagen v/a €24
Transavia Ticket Catania v/a €28
Transavia Ticket Ibiza v/a €35
Transavia Ticket Malaga v/a €34
Transavia Ticket Dubrovnik v/a €29
Transavia Ticket Dubai v/a €148
En nog veel meer mooie steden in Europa!
Wanneer boeken: tot en met 17 januari 2017 (07:59), OP=OP!
Wanneer reizen: tussen 10 januari en 30 juni 2017
Vertrek vanaf: Amsterdam, Rotterdam of Eindhoven
Handbagage: 1 stuk van maximaal 10 kg
Ruimbagage: 1 stuk van maximaal 15 kg bij te boeken tegen een toeslag
Opmerking 1: alle prijzen zijn voor een enkele reis
Opmerking 2: alle prijzen zijn op vanaf basis en per persoon
Reserveringskosten: er gelden geen aanvullende reserveringskosten
Betalen: iDEAL (gratis), Mastercard, Visa en American Express