Oeps !!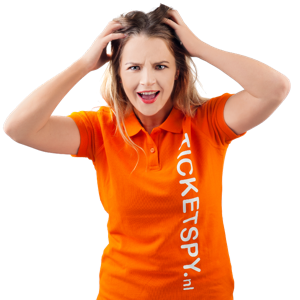 Grote kans dat deze deal niet meer beschikbaar is.
Geheime Ticket Deals ontvangen?
Mexico! Vakantie! Lekker voordelig! €549!
LIKE TicketSpy op Facebook en je gaat altijd goedkoper op vakantie!
Ticket + hoteldeal gevonden door TicketSpy Ingmar (Amsterdam)
Als er een fijne All Inclusive deal naar Mexico is dan is het meestal het RIU Resort in Playa Del Carmen, logisch natuurlijk want juist bij RIU kan Arke voordelig haar kamers inkopen, en die prijs zien wij dan natuurlijk graag lekker laag zakken als de kamers niet verkocht kunnen worden!
Mexico, misschien ken je het van de taco, de wedstrijd van het Nederlands elftal of van foto's van vrienden die in de regio Cancun en Playa Del Carmen een heerlijke vakantie vieren vol zon, plezier en fijne activiteiten! Denk aan zwemmen met dolfijnen, aan 1 van de prachtige brede stranden relaxen of gewoon erop uit en shoppen of op ontdekkingstocht door de Mexicaanse binnenlanden die, gelukkig maar, niet bijzonder wild zijn!
Het RIU Hotel is prachtig, wij zijn er wel van onder de indruk! Zéker gezien de mooie foto's en de hoge waardering want dat zegt eigenlijk al heel veel. Verder is natuurlijk alles inclusief, lekker makkelijk dus! Voor de liefhebber van extreme luxe is er ook nog een prachtig 5***** hotel beschikbaar, ga jij als een koning op vakantie?
Liever voor de budget optie? Check dan de deal zonder All Inclusive naar Cancun voor €549!
Ticket Cancun + 7 nachten Cancun Clipper 3*** + ontbijt + transfers €549
Ticket Cancun + 7 nachten RIU Lupita 4**** + All Inclusive + transfers €799
Ticket Cancun + 7 nachten The Reef Playacar 4**** + All Inclusive + transfers €849
Ticket Cancun + 7 nachten Grand Bahia Principe Coba 5***** + All Inclusive + transfers €899
Wanneer boeken: zo snel mogelijk want op=op!
Wanneer reizen: op verschillende data in oktober 2014
Handbagage: 1 stuk van maximaal 7kg
Ruimbagage: 1 stuk van maximaal 20kg bij te boeken voor €10 per retour
Reserveringskosten: €22,50 per boeking
Betalen: met Ideal, Mastercard en Visa