Oeps !!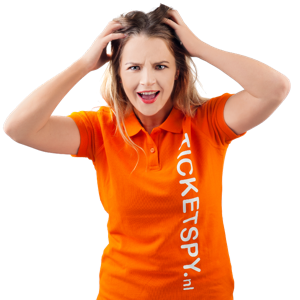 Grote kans dat deze deal niet meer beschikbaar is.
Geheime Ticket Deals ontvangen?
Hotels met 15 of 20% korting? Kies nu zelf je vooruitzicht!
LIKE TicketSpy op Facebook en je gaat altijd goedkoper op vakantie!
Hotel zonder ticket deals gevonden door TicketSpy Max (Amsterdam)
Speciale codes met extra korting op je hotelkamers worden veel aangeboden op het internet. Check Google er maar eens op na. Alleen komt het vaak voor dat de code dan net verlopen is.
Wij zijn hier extra waakzaam op en checken altijd dubbel of ze ook daadwerkelijk geldig zijn. In dit geval kun je daar opnieuw van profiteren bij heel veel onafhankelijke hotels.
Grote hotelketens doen niet mee aan deze actie. Ook daar zijn we eerlijk in om geen valse verwachtingen te wekken. Gebruik daarom de codes bij de juiste plekken om heel eenvoudig euro's te besparen.
20% korting op je hotels met code EBKHOTEL20
15% korting op je hotels met code goodnight15
Wanneer boeken: tot en met 28 november 2013 (15%) en 17 november 2013 (20%)
Wanneer reizen: tot en met 31 december 2014
Hoe krijg je de korting: zie de website voor alle informatie!
Opmerking 1: klik altijd op de button 'Buchen' (boeken) anders wordt de korting niet zichtbaar!
Opmerking 2: niet alle hotels doen mee met deze actie (onder andere grote hotelketens)
TicketSpy Only Deal: parkeer nu luxe op Schiphol met 50% korting. Check deze deal 
hier
.